Dependable Security Services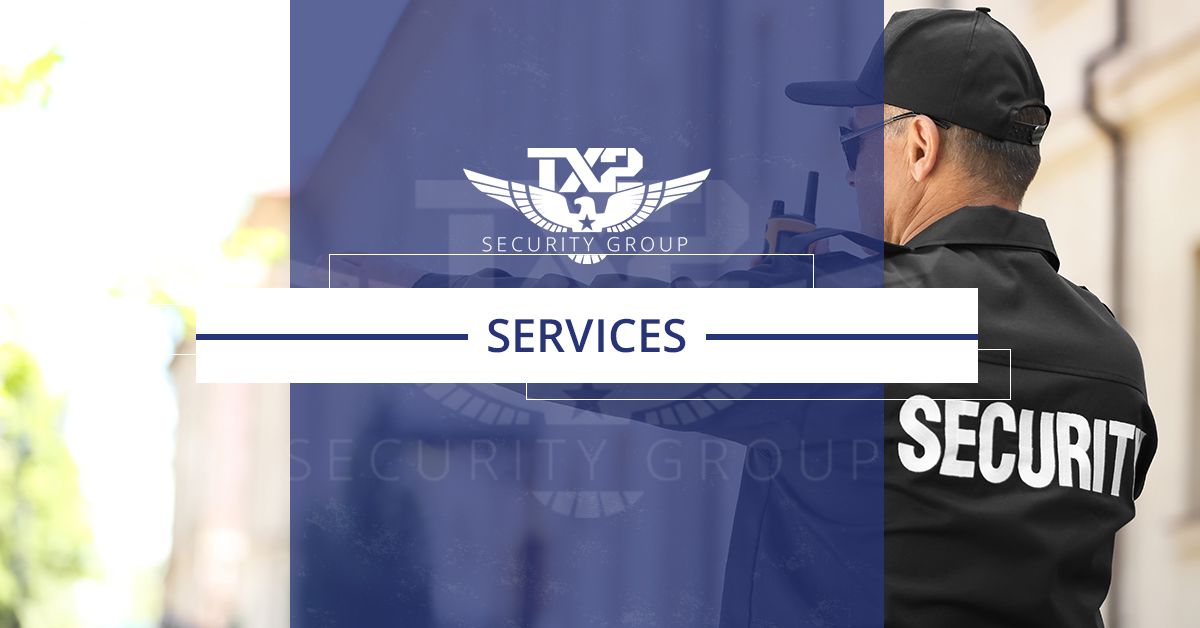 Private Investigations— As former law enforcement officials, we understand the need for sufficient evidence in order to proceed with an investigation. Surveillance is one of the levels of expertise we bring to the industry. We have conducted hundreds of investigations that require a keen mind and critical processing skills to think outside the box. We understand the need for relevant intel, verifiable and reliable information, and being above reproach in the manner in which we obtain this information. The chain of custody starts with choosing the right private investigation firm, and when you partner with Tx2 Security Group, your safety is our priority.
Locating individuals (skip trace)
Missing persons
Surveillance
Accident reconstruction
Identity theft
Wrongful death
Trial preparation
Infidelity/cheating spouse
Public records
Child support/custody
Fraud
Insurance fraud
Internet dating
Judgement recovery
Worker's compensation
Security— As former Texas State Troopers, we understand the level of training and vigilance required to keep your organization, personnel, and assets protected. We employ only highly-trained officers who have gone through a rigorous vetting process and thorough background investigation. As police officers and licensed security professionals, we will create a custom front line of defense tailored to your specific needs.
Personal Protection— Providing discreet protection for elite clientele requires special training. Our highly-trained officers are proficient in combat, firearms, surveillance, counter surveillance and first aid. Our personal protection experience reaches to the highest levels. As a State Trooper, David served as staff sergeant for the Executive Protection Detail assigned to Governor Rick Perry during his presidential bid. David has taken those skills and experiences and used them to mentor and teach the officers employed at Tx2 Security Group.
Consulting— We are experts in assessing and mitigating your risk and liability. We will conduct a thorough and complete assessment of your facility or venue, utilizing the expertise and resources we bring from the field of law enforcement. We will then work with you to implement the suggested measures until you feel secure and are operating at the optimal level of performance.
Emergency Situation Training— Our emergency response trainings consist of live scenarios that will prepare you and/or your personnel to react to any emergency situation, be it a force of nature or human threat. All of our instructors come from law enforcement backgrounds and are experienced in high-stress and high-threat situations. Whether you desire education in asset protection, physical combat, firearms, CHL licensing or active shooter response, we can help you learn how to remain calm and control in emergency situations.
Emergency Operations Planning— As former state troopers, we have had extensive emergency response training and have actively been involved in emergency evacuations and security in response to natural disasters and human threat. We have also been members of Crisis and Disaster Management teams. We are able to formulate an Emergency Operations Plan, customized to your specific facility and organization, to assist you in keeping everyone safe when you need it most.
To learn more about our private investigators and professional security services in Texas, please feel free to get in touch with our team today.


We Specialize In All Of Your Private Security Needs