Dependable Security Services
Event Security Services
Are you planning an upcoming large or small event? Be sure that you are ready for anything by hiring event security services from Tx2 Security Group.
Our armed security officers can help monitor and patrol your event, giving you peace of mind and protecting everyone at your gathering. Talk to us today about your event security needs. We welcome the opportunity to create a customized event security solution specifically for your get-together.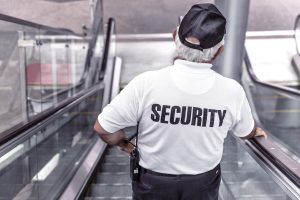 Indoor and Outdoor Event Security Services
When people get together at indoor and outdoor events, such as fairs and festivals, they may not always make the best behavioral decisions. In fact, the mood can change rapidly from one of celebration to one of hurt feelings or anger. At those times, it's important to have event security management personnel on hand to diffuse the situation.
Our event security services include everything from foot patrol of your indoor or outdoor event to armed security officers positioned at specific locations. If something does go wrong, they will be ready to launch into action and even liaise with local law enforcement as needed. Contact Tx2 Security Group in advance of your indoor or outdoor gathering to hire event security.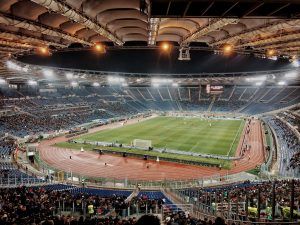 Stadium Event Security Officers
Stadiums have been the sites of many outbursts and acts of violence. Whether you are organizing a sporting competition or arranging a high-profile VIP concert, Tx2 Security Group can deliver the private security personnel you and your patrons deserve.
What is event security? Although every event is a unique experience, event security acts as the law and order at the get-together. Our armed security guards keep an eye on the crowd and aim to mitigate problems before they begin. In the event of a violent outbreak or sign of trouble, Tx2 Security Group personnel are trained to make practical decisions.
Improve your stadium's reputation for unparalleled levels of safety by making sure you always work with a private event security company like ours.
Private and Special Event Security Services
Perhaps you have a one-time event coming up, such as a fundraiser or VIP party. Even if you have never thought about hiring event security services before, we encourage you to take a second look at partnering with a corporate or private event security company.
What are the advantages of this type of high-level, special event security?
Your festival, gala, or black tie ball will go smoothly. Why worry about what could possibly go wrong, such as theft, party crashers, or worse?
You can concentrate on other areas of event planning. Leave the event security to the professionals.
You will have someone to work with law enforcement, if necessary. Do not put that burden on yourself or your staff. Our security officers are ready to liaise as necessary with police and other first responders.
You can more easily handle issues such as traffic control, crowd control, and entrance/exit management.
You can assure guests that they will not have to be concerned about their own protection.
Whether you need plain clothes or uniformed security officers for your upcoming private or corporate event, please make a call to Tx2 Security Group.
We'll Help You Feel Safe at Your Next Event
From personal VIP protection to security consulting, Tx2 Security Group has you covered. We look forward to providing you with security officers to improve the chances of a successful sporting event, private event, music festival, outdoor activity, arts festival, or other special crowd-heavy occasion.


We Specialize In All Of Your Private Security Needs