Dependable Security Services

Personal Protection Officers and Bodyguards
Personal Protection Officers (PPOs) are much more than a large man in a suit with dark sunglasses leading a celebrity to their car. Although that's what the media portrays, PPO services are for anyone who feels threatened, or has a concern about their personal safety and feels that a security officer can help. Whether you want to hire a PPO or security guard for an event, a time when you're traveling, or even just day-to-day errands, Tx2 Security Group's security officers can help keep you safe.
All PPOs at TX2 Security Group possess a certain set of skills that will ensure your safety no matter where you are. Our highly-trained staff can:
See and hear everything going on
Assess the strength of your security
Read people around you and assess their motives
Engage in surveillance and counter-surveillance measures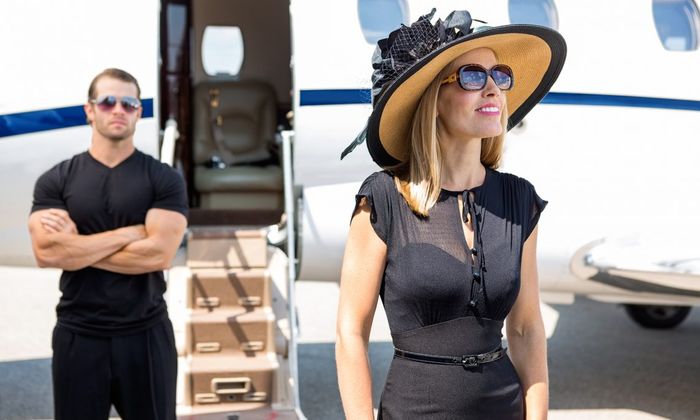 Who Needs a Personal Protection Officer?
In today's climate, many people, corporations, and companies can benefit from PPO and personal bodyguard services. For those in the spotlight, and even those perceiving a threat to their families, religion, or race, a Personal Protection Officer can keep you safe and give you peace of mind.
Some common situations that call for personal bodyguard protection include:
A high-profile business meeting where private security is a necessity
Termination meetings or hiring employees in need of a background check
Transportation of valuable assets
Any time children face a potential kidnapping situation
A celebrity meeting or dinner
Attending an event in a large performance space
Going to a place where there will be aggressive paparazzi
When you hire a Personal Protection Officer from TX2 Security Group, we make sure to tailor our style based on what you're looking for. If you're an executive traveling for an important meeting, we'll do an initial sweep of the meeting space and drive you to and from the meeting location. On the other hand, if you're traveling with kids and think there could be a potential threat, we'll design safe travel routes and react quickly to any emergency situation.
Hire Personal Protection Officers and Bodyguards
You can trust TX2 Security Group to keep you safe no matter where you are with our team of protection specialists. We provide discreet personal security backed by years of experience to help you feel confident in the team working for you. TX2 Security Group ownership have had real world experience in the law enforcement sector that is invaluable. Cody Chatagnier served on the protection detail at the Texas Governor's Mansion as well as at the Texas State Capitol. David Rodriguez served as a staff sergeant for the Executive Protection Detail assigned to Governor Rick Perry during his presidential bid. They use their invaluable skills and experiences to mentor and train their armed security staff to function at the highest level.
If you think you could benefit from hiring Personal Protection Officers, choose TX2 Security Group. Contact us today for a security assessment and begin your relationship with our premier security firm.


We Specialize In All Of Your Private Security Needs