Dependable Security Services
Background Checks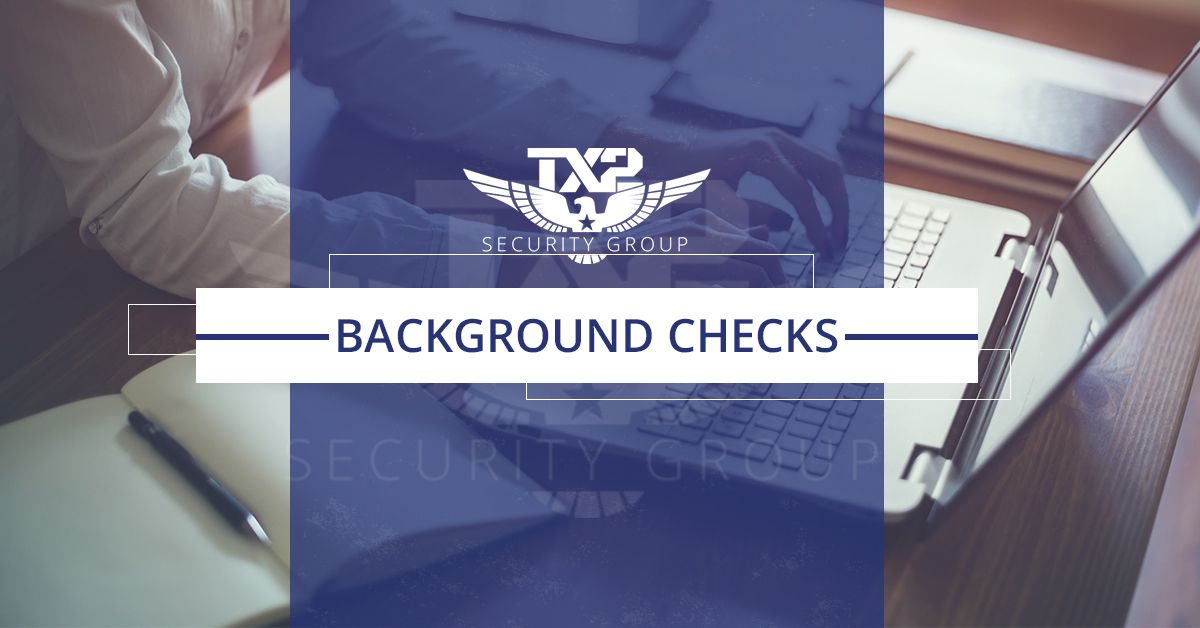 Professional Background Checks
Background investigations are conducted to verify a lot of information about an individual's identity including criminal history, driving records, academic credentials, work experience, personal references and much more. Background record checks are often done as part of a pre-employment screening to assist a company in evaluating an applicant's history and work experience. These types of checks are an invaluable resource for any company to help in reducing negligent hiring liability. In the current world of active shooter situations, a company needs to safeguard themselves from hiring individuals who are not stable and may "snap," putting employees' safety and lives in jeopardy.
The internet is now dominating life in all aspects, including dating. A background investigation into a prospective mate can unveil their criminal history, employment history, financial history and prior marriage history. Instant background checks includes criminal history, property value, lawsuits, judgments, bankruptcy, liens and much more.
Benefits of having background checks performed by the professionals at Tx2 Security Group include, but are not limited to:
Increase new hire quality
Improve regulatory compliance
Reduce employee turnover rate
Reduce employee dishonesty and occupational fraud
Individual Report: Running a background investigation on an individual typically includes checking criminal history, former residences, verification of employment history and work experience, marital status, liens and judgments, membership in various organizations, political affiliations, and any professional licenses.
A verification of education history can also be completed which will reveal degrees earned and any schools attended.
A driving history may be conducted to determine if the candidate is a responsible driver.
In cases where the applicant may deal with money or financial services, the company may pull a credit history report.
In cases where the person may be working with children, the company may conduct a sex offender registry check.
A military service history check is available, if applying for a military position or if military service is indicated.
Screening companies may go further than pulling reports. They may conduct a drug test and speak with personal references.
Business Report: This involves running a background investigation into business licenses, OSHA violations, litigation, business credit check, liens and judgments, SEC records (if a publicly traded company), Better Business Bureau, Chamber of Commerce in the business' city, consumer complaints, products and services, business reputation, legal status, industry, major competitor and finally a criminal check or the owners or officers of the company.
To learn more about our security services and to schedule your free consultation, get in touch with our team today.


We Specialize In All Of Your Private Security Needs